The Importance of Crawler Type Mobile Sieving Machines Can't Be Ignored
At present, the crawler type mobile sieving machine has been widely applied in the projects of open-air coal exploitation, road and bridge construction, urban construction and mineral exploitation because of its advantages such as high crushing reduction ratio, high crushing efficiency, reliable performance, strong adaptability and flexibility. The flexibility of the sieving machine can meet customers' demand completely.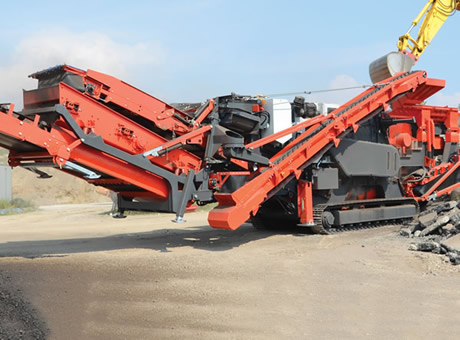 The crawler type mobile sieving machine with the other name of crawler type mobile screening plant has two processing modes of "crushing to screening" or "screening to crushing" according to the actual crushing requirement. The mobile crushing station also owns two types of screening systems: the coarse and fine crushing and screening process, or the coarse, medium and fine crushing and screening process.
The multi-function processing feature makes the crawler type mobile sieving machine be widely used:
1. In the fields of mining, coal mine, waste and construction waste recycling, cubic earth and stone project, the urban infrastructure construction, road construction and other construction sites.
2. To handle the surface earth and other materials, to separate the sticky concrete aggregate, to screen materials after the crushing process and to take part in the construction, explosion and stone exploitation industries.
Being famous for manufacturing all kinds of crushers, our company has also spent years in making research and development on the other series of mining tools: the crawler type mobile sieving machines. Together with the crushers and grinders, our sieving machines will perform excellently in the modern industry.
E-mail:market@hxjq.com

Thank you for your interest in Hongxing Machinery. If you have a question about our products, we'd like to hear from you. Please fill out the email form below or call us directly on +86-371-67833171. Rest assured we won't share your name, address or phone number with anyone. We're passionate about our company and want to help any way we can. Thanks for taking the time to get in touch with us.