Sand Making Production Line Realizes High Efficiency
The sand making production line is a special mining system used to produce construction sand for many purposes. Our advanced and complete sand making production line can save as much as 50% of the energy compared with the traditional sand makers.
The sand making production line can make stones, sand and pebbles to construction sand with all kinds of fineness featuring uniform particle and high compression strength. They are more suitable for the construction than the natural sand and machine made sand produced by the ordinary hammer sand maker and it can improve the construction quality.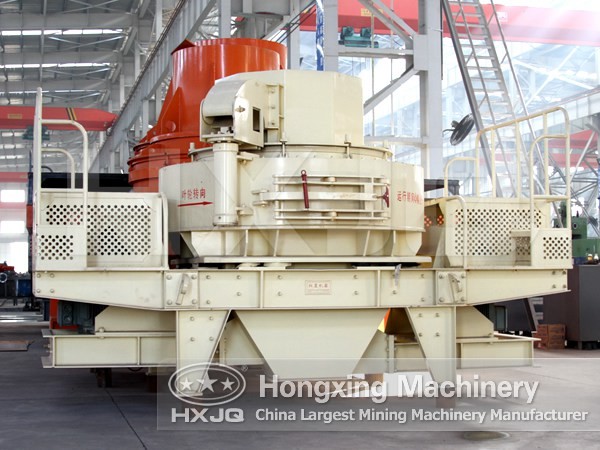 The sand making production line has the advantages of reliable performance, reasonable design, simple operation and high efficiency. It is made up of vibrating feeder, jaw crusher, sand maker, round vibrating screen and high efficient sand washer.
Moreover, our sand making production line has four features as follows:
1.Compared with other production lines, our production line is easier to operate and maintain because the wear parts adopt the latest high strength wear resistant materials in China with little wear and tear and long service life.
2.The automatic operation process guarantees high and optimized efficiency, high reduction ratio and high capacity.
3.The finished products after crushed are in cubic shape with little elongated and flaky particles, no clinking and high compressive strength.
4.The sand making production line is applied to crush and process limestone, basalts, granite and cobbles and to supply quality aggregates for the industries of highway, railway, water conservancy and concrete batching plant.
For more information about our sand making production line, please go visit the homepage of our official website.
E-mail:market@hxjq.com

Thank you for your interest in Hongxing Machinery. If you have a question about our products, we'd like to hear from you. Please fill out the email form below or call us directly on +86-371-67833171. Rest assured we won't share your name, address or phone number with anyone. We're passionate about our company and want to help any way we can. Thanks for taking the time to get in touch with us.