The Prospect Prediction of Mobile Crushing Station
In recent years, the domestic industries of coal mine, metallurgy, cement and chemical engineering are under way to the large scale exploitation and construction. Every year, there are a lot of raw materials and reused waste materials needing to be handled by the crushing equipment without being transported too far away. It requires the crushing machines go with the raw materials to provide service in no time, which promotes the rapid development of the crusher industry.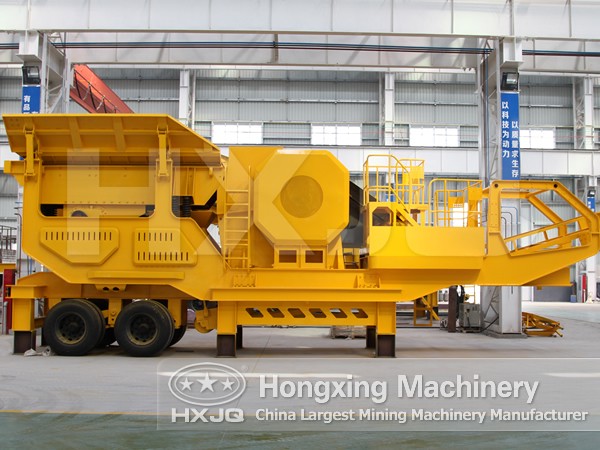 The modern crusher industry has passed the extensive developing stage depending on the cheap labor force with the sacrifice of the surrounding environment. Nowadays, the whole national economy enters the era of low carbon and high efficiency, so all industrial enterprises start to explore for themselves a new path suitable for the sustainable development strategy. The crusher manufacturing companies are devoted to build their own crusher families which will make much contribution to the national economy.
Our mobile crushing station since its appearance on the domestic market has been welcome warmly by customers because of its advantages such as high crushing efficiency, intelligence, convenience, energy saving, environment protection, and low cost etc. The flexible mobile crushing station or the mobile crusher can break the raw materials like the construction waste nearby at once and it succeeds in providing users with the simple and direct system solution.
We dare to say that the mobile crushing station has a bright future and a promising prospect. The mobile crushers designed and made by our company are becoming quite popular among customers and we will make efforts to offer a better product experience for users all over the world.
E-mail:market@hxjq.com

Thank you for your interest in Hongxing Machinery. If you have a question about our products, we'd like to hear from you. Please fill out the email form below or call us directly on +86-371-67833171. Rest assured we won't share your name, address or phone number with anyone. We're passionate about our company and want to help any way we can. Thanks for taking the time to get in touch with us.